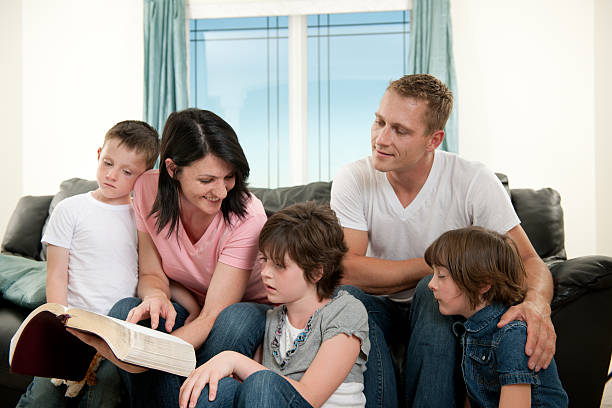 5 Tips to Help You Conduct Family Devotions
Family devotions encompass reading the word of God which is the Bible and praying. Prayers, fellowships and spiritual growth are the main constituents of the family devotions. The main leaders of the family devotions should be the father and mother. In case where the mother or the father is not available, the grandmother or grandfather could take up the role in conducting family devotions. It is also possible for the older siblings to take charge in daily devotions for the family.
The importance of family devotions should not be taken for granted. The following are important tips to help you lead daily family devotions.
1. Daily Family Devotions Should be Led by Committed Family Members
Family devotions should be led by either parent or both. A devoted family member should be the one to conduct daily devotions for the family. Sometimes, this might not be the case, so the grandparents or the guardian can take up the role of conducting the family devotions. Older siblings could as well be well suited to lead family devotions if they are strong in the ways of the Lord.
2. The time to conduct Family Devotions
It'd depend with the family when it comes to the time to conduct family devotions. Devotions for families could happen before meals. The time a family sets for family devotions should be respected by all. It'd be good to offer every family member a role in the devotions. A good example of the role includes reading the Bible for the family.
3. Discussions should be embraced
It's important to ensure that every family member participates in daily devotions. Family devotions could become dull if lectures are the only way to conduct them. The family members would find it encouraging when they participate in discussions.
4. Have a defined time to Conduct and end the Family Devotions
To avoid monotony, it's important that a family sets the time to start and end the family devotions. Following the schedule is important for everyone. So be on time to make the family devotions the best.
5. Make it fun and positive
To avoid cases where family members feel like it's like punishment to attend the devotion sessions, you should make them positive and fun. So ensure that you keep the daily family devotions positive and fun to keep the interest of the family members.
Family devotions are necessary. Keep family devotions simple. Maintain the routine and be practical. To instill the habit of family devotions in your children, you should start it when they are young.
The Best Advice About Resources I've Ever Written
Devotionals – My Most Valuable Advice
Related Post "Why not learn more about Services?"